Every season has its impact on humans, including the hair cycle. When you wake to see hairs on your bed or lose it when combing, it's a typical sign of hair shedding. You might start to feel concerned when you see this. But, in most cases, it will stop by itself except in hair loss circumstances.
Shedding hair in the summer is common, and there are reasons for this occurrence. Before you panic, you need to understand what is happening, which could be seasonal hair loss. Hair enters a shed phase towards the end of summer, which could be rapid than you ever imagined.
We propose this guide to simplify the ambiguity surrounding hair shedding. This content will give insights into the hot weather effect on human hair.
Key Takeaway
Hair shedding involves falling out of hair, gradual or rapid, depending on the season. The growth of new hair after shedding implies the completion of a cycle. However, if the growth does not match what you shed, there is a hair loss problem. Prominent places to see shed hair include comb, finger, brush, bed, and clothes. Humans can shed as much as 100 hair follicles in a day during summer.
Is Shedding of Hair in the Summer Real?
To many people, hair shedding in the summer is a mystery. But it is a fact confirmed by research that more hair follicles part ways with the body during summer. The reason why it happens is as a result of the hair follicle getting to the resting phase. The medical term for this is telogen effluvium.
Summer is famous for harsh weather. Exposure of the human hair to this condition forces it to enter the resting phase early. When this happens, hair shedding will increase rapidly, twice the number of hair that should fall out. Women can testify to this during hot summer.
Understanding hair loss requires that you are conversant with the hair cycle. Four stages occur under different duration. The anagen phase lasts up to seven years, catagen stays for only a few weeks, while telogen lasts up to four months. Once the cycle is complete, hair shedding occurs for a new cycle to begin.
The Telogen Effluvium Effect
Except you know a lot about the hair growth cycle, you probably don't understand what telogen implies. Hair falling out in the summer depends largely on telogen. It determines whether you will lose a little or a significant strand of hair when the temperature is high.
Humans shed hair daily, and we could lose as much as 100 hair follicles per day. Anything above that implies that other factors are causing the fall out on your body. It could be hormonal changes or diet, or a higher level of telogen. According to researches, women possess a significant level of telogen in summer.
It implies a premature resting phase that forces more hair to fall out. There will be a halt to hair growth in the follicle. For clarification, nothing is wrong with hair getting to this phase. But, a higher telogen level implies hair loss beyond normal.
Seasonal hair loss can be attributed to high temperature that stimulates telogen to increase. This outcome is losing up to 70% of hair compared to 30% is within the acceptable range. It signals a premature resting phase, which is not usual.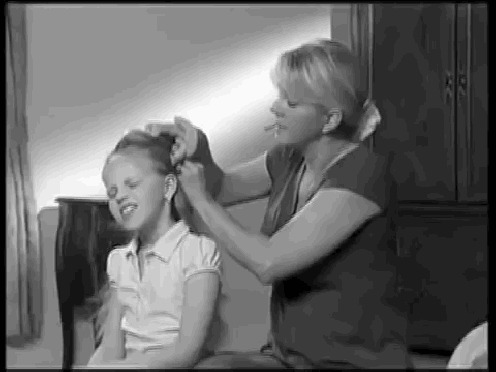 Is it a Permanent Condition?
Fortunately, when the summer season is over, your hair will grow again. The temporal effect will vanish when a new season comes around, as you will start seeing improved hair. Suppose other factors cause your hair loss. In that case, your hair may not grow back.
At the beginning of a new cycle, you can completely forget about the hair shed. You may grow more hair than what you lost after replacement with fuller hair. If your seasonal hair loss is developing a pattern, seeing a hair specialist might be good for you.
A good example is when baldness is becoming noticeable. Hair in the front view is disappearing with replacement. Seeking professional advice will be helpful to prevent it before it gets out of hand.
Conclusions
Finally, don't feel distressed when you notice hair shedding during summer. It's not unusual because telogen comes into play when the weather is hot. The positive side of it is that you will get back your hair when the new hair growth cycle begins. If you need help to maintain your hair, hair specialists can offer you the best advice.
Enjoy This Article? You May Also Like: