Hair loss is a natural occurrence for most people as they age. However, others may be affected by either genre or physical conditions, such as hormone changes or pregnancy. Here's a comprehensive hair loss treatment guide. Read on!
While both men and women can suffer from hair loss, men are more prone to it. According to statistics, the male-to-female baldness ratio is 7:4.
With the rise of innovation in every element of the medical world, hair loss treatment has become extremely simple and economical. However, consistency is essential for optimal regrowth.
Key Takeaway
The world of hair loss treatments has significantly advanced in 2023, offering various options for individuals seeking to address hair loss concerns. From FDA-approved medications like minoxidil and finasteride to advanced procedures like hair transplantation and regenerative treatments like PRP, solutions are available to cater to different needs and preferences.
However, it's important to remember that results may vary from person to person, and consulting with a healthcare professional or a hair specialist can help determine the most appropriate treatment plan for individual cases. Maintaining a healthy lifestyle, managing stress, and staying informed about the latest advancements in hair loss treatments can also contribute to optimal hair health and regrowth.
Common Types of Hair Loss
There are many types of hair loss, and the causes can vary. Some of the most common causes of hair loss include:
Androgenetic alopecia (male pattern baldness): This is the most common type of hair loss, and a combination of genetics and hormones causes it.
Telogen effluvium: This is a type of hair loss that is caused by a sudden stressor, such as surgery, illness, or childbirth.
Alopecia areata: This is an autoimmune disorder that causes the body to attack its own hair follicles.
Traction alopecia: This type of hair loss is caused by pulling or rubbing the hair too much.
Treatment of Hair Loss
The possibility of hair regrowth after it has fallen off is dependent on what caused the hair loss in the first place. Hair loss caused by aging may not regrow, particularly in men.
Hair loss treatment is most successful if started as soon as possible. If you realize you're shedding more hair than usual, intervene quickly; a stitch in time saves nine.
You must identify the reason for hair loss before treatment can begin. Because there are various probable causes of Alopecia, you should see a dermatologist for a scalp biopsy. This would aid in determining the exact cause and allow doctors to determine the best course of treatment to use.
You would not have to be concerned about the hair loss treatment cost because there are inexpensive home techniques you may do to restore your once-full hair. Some good strategies to treat Alopecia are listed below.
7 Types of Hair Loss Treatment
Hair grows differently for each individual, and while some may experience female pattern hair loss or patchy hair loss due to various medical conditions, effective treatments are available to address these concerns.
For both male pattern hair loss and female pattern hair loss, treatments like minoxidil and finasteride can help prevent further hair loss and even regrow hair in some cases. For those seeking a more permanent solution, hair transplant surgery offers an option to restore lost hair and achieve natural-looking results.
Consulting with a healthcare professional is essential to determine the most suitable treatment plan based on individual needs and goals.
1.    Minoxidil (Rogaine):
Minoxidil is one of the most popular and widely used over-the-counter treatments for hair loss. Available as a topical solution or foam, it is relatively easy to use. When applied directly to the scalp, minoxidil dilates the blood vessels, increasing blood flow to the hair follicles. This improved blood circulation helps nourish the follicles and extend the growth phase of the hair, promoting hair regrowth and reducing further hair loss.
While minoxidil is an FDA-approved treatment for both men and women, it's important to note that results may vary from person to person. Some individuals experience significant hair growth and thickness; others may see more modest improvements.
Patience and consistency are key when using minoxidil, as it may take several months to notice visible results. Moreover, discontinuing minoxidil can lead to reversing the benefits gained, so it is generally considered a lifelong treatment option.
2.    Finasteride (Propecia):
Finasteride is an oral prescription medication specifically approved for men with male pattern baldness (androgenetic alopecia). It works by inhibiting an enzyme called 5-alpha-reductase, which is responsible for converting testosterone into dihydrotestosterone (DHT). DHT is a hormone that contributes to hair follicle miniaturization and hair loss in individuals with a genetic predisposition to male pattern baldness.
By reducing DHT levels, finasteride can slow down the hair loss process and, in some cases, promote hair regrowth. It is important to note that finasteride is ineffective for women and should never be used by pregnant women or those planning to become pregnant due to potential risks to the developing fetus.
As with any medication, finasteride may have side effects, albeit uncommon. These may include sexual side effects like decreased libido or erectile dysfunction. It's essential for men considering finasteride to discuss potential risks and benefits with their healthcare provider.
3.    Hair Transplantation:
Hair transplantation is a surgical procedure that involves relocating healthy hair follicles from a donor site (typically the back or sides of the scalp) to areas experiencing hair thinning or baldness (the recipient site). This technique is particularly effective for individuals with male pattern baldness and certain types of female hair loss.
The procedure is performed under local anesthesia and can take several hours, depending on the extent of hair loss and the number of grafts required. Following the transplant, the newly implanted hair typically falls out within a few weeks, but the roots remain intact and produce new hair within a few months.
Hair transplantation offers a permanent solution to hair loss, and the results can be incredibly natural-looking when performed by an experienced surgeon. However, it is essential to consider the cost, potential risks, and the need for careful post-operative care during the recovery period.
4.    Low-Level Laser Therapy (LLLT):
LLLT is a non-invasive hair loss treatment that uses low-level laser light to stimulate hair follicles. The light energy is absorbed by the hair follicles, which triggers a series of cellular processes that may promote hair growth. This therapy is painless, safe, and has no known significant side effects.
While LLLT is not as effective as minoxidil or finasteride, it can be suitable for individuals who prefer non-medical interventions or those looking to complement other hair loss treatments. LLLT devices are available for home use, making them a convenient option for long-term maintenance and improvement of hair health.
5.    Platelet-Rich Plasma (PRP):
PRP is a regenerative treatment that utilizes the healing properties of platelets found in the patient's blood. The procedure involves drawing a small amount of blood, spinning it in a centrifuge to concentrate the platelets, and injecting the PRP solution into the scalp.
Platelets contain growth factors that can stimulate cell regeneration and hair follicle activity, potentially promoting hair growth and thickening existing hair. While PRP is considered safe and relatively painless, multiple sessions may be required to achieve visible results.
As with other hair loss treatments, the effectiveness of PRP can vary among individuals, and it may be more suitable as a complementary treatment rather than a standalone solution.
6.    Ketoconazole Shampoo:
Ketoconazole is an antifungal shampoo that has also shown promising results in treating hair loss. While it primarily serves as an antifungal agent, it may also positively impact hair growth.
Ketoconazole shampoo can reduce inflammation on the scalp, potentially aiding hair follicle health and growth. However, it may not be as effective as minoxidil or finasteride for some individuals.
7.    MicroRNA: A New Hope for Hair Loss Treatment
While some treatments are available, many are not effective for everyone. However, a new treatment on the horizon shows promise for treating hair loss: microRNA.
MicroRNAs are small molecules that regulate gene expression. They play a role in various biological processes, including hair growth. In recent years, researchers have been studying the role of microRNAs in hair loss. They have found that certain microRNAs are involved in the hair follicle miniaturization process, which is the main cause of hair loss.
One microRNA that has been shown to be particularly important for hair growth is miR-205. miR-205 is involved in regulating some genes that are important for hair growth, including those that control the production of hair proteins. In studies, increasing the levels of miR-205 has been shown to stimulate hair growth in mice.
There are several ways to increase the levels of miR-205 in the scalp. One way is to use a topical cream or gel that contains miR-205. Another way is to use a gene therapy approach to deliver miR-205 directly to the hair follicles.
Early research on microRNA for hair loss treatment is promising. However, more research is needed to determine this treatment's long-term safety and efficacy. If microRNA-based treatments are safe and effective, they could offer new hope for people struggling with hair loss.
Talk to your doctor if you want to learn more about microRNA hair loss treatment. They can help you assess the risks and benefits of this treatment and determine if it is right for you.
Below is a table highlighting the effectiveness, side effects, and cost of hair loss treatment options:
| | | | |
| --- | --- | --- | --- |
| Treatment | Effectiveness | Side Effects | Cost |
| Minoxidil (Rogaine) | Moderate to High | Mild scalp irritation (temporary) | Affordable |
| Finasteride (Propecia) | High (for male pattern baldness) | Sexual side effects (in some men) | Moderately expensive |
| Hair Transplantation | High | Surgical risks, potential scarring, | Expensive |
| | | and downtime during recovery | |
| Low-Level Laser Therapy (LLLT) | Moderate | None reported | Moderate to Expensive |
| Platelet-Rich Plasma (PRP) | Promising but requires more | Minimal (uses patient's blood) | Moderately Expensive |
| | research | | |
| Ketoconazole Shampoo | Moderate | Minimal (topical use) | Affordable |
| MicroRNA | Promising requires more | Research is an ongoing and potential breakthrough | Not commercially |
| | research and development | treatment in the future | available |
Note: The information in this table is for general informational purposes only and should not be considered medical advice. Effectiveness, side effects, and costs may vary depending on individual factors and treatment response.
It's essential to consult with a qualified healthcare professional before starting any hair loss treatment. Additionally, the information on MicroRNA-based treatment is based on early research and is not commercially available at the time of writing.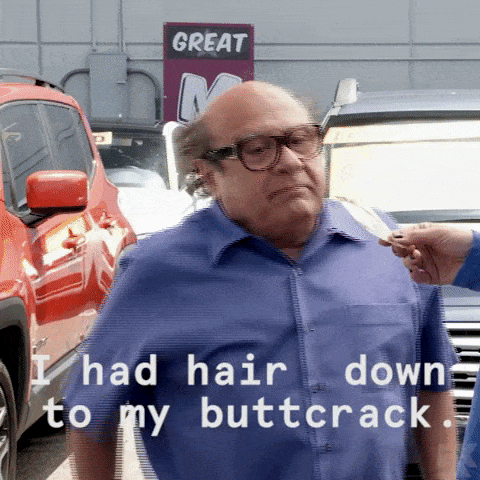 Other Hair Loss Prevention Tips
1. Changing your eating habits and taking supplements
Proteins, iron, and zinc are essential for having a full head of hair. Hair deficiency can result from a lack of certain minerals.
You might have a diet plan designed for you to provide your body with the nutrition it needs. Alternatively, you could ask your doctor to prescribe a hair supplement.
Biotin, Niacin, and Folic acid are three of the most popular and effective hair supplements.
2. Getting more sleep
According to research, anxiety, stress, and chronic anxiousness have been linked to hair loss. In addition, when the body does not get enough rest or sleep, it loses its capacity to create epithelial cells that support hair growth.
Regardless of how complex your job or daily routine is, make an effort to allow yourself enough rest. This is not only necessary for your hair loss treatment, but it also contributes to the general health and development of the human body.
3. Staying moisturized with essential oils
Massaging your scalp with essential oils daily helps widen the scalp's blood vessels. You improve blood circulation and the root of hair follicles by doing so.
Rosemary lavender, coconut, almond chamomile, and sage oil are particularly beneficial for increasing hair development, hair loss, hair thickness, and hair softness.
Conclusion
Hair loss can be either temporary or permanent, and everyone must go through it at least once in their lives. In addition, you can find follicles in practically every part of the body; this indicates that the other portions may also develop patchiness.
Hair loss is often a challenging experience for anyone. However, we understand that losing your most appealing face feature is complex, and we are here to help you with all the assistance you require.
If you need help or have any more questions regarding hair loss treatment, click here for free consultation. We'll get back to you as soon as possible.
Enjoy This Article? You May Also Like: